ZIGGY'S GAMBIA TOURS
ZIGGY'S GAMBIA TOURS is a small but fine tour organization company in Banjul, the capital of Gambia.
You will be picked up at your hotel and brought back again.
For cruisers, the tours start and end at the port entrance or port exit.
The tours last between 4 and 12 hours, depending on the destination and the client's wishes.

Ziggy, the tour guide, knows all the interesting locations of the Gambia like the back of his hand.

Dodou is the experienced and careful driver, whose air-conditioned SUV comfortably seats up to four tour guests. He will safely drive you to the highlights of his home country.
Ziggy will explain everything to you during the drive as well as at the places visited and provide you with interesting facts (in English language).
Let Ziggy put together a tour for you or tell Ziggy what you want to see, when and how long you want to tour.
Everything is possible!
Prices are negotiable, but moderate throughout. You can pay in Euros, Dollars or Gambian Dalasi.
You can contact Ziggy's Gambia Tours
Here are a number of tour suggestions.
1. TANJI FISH MARKET: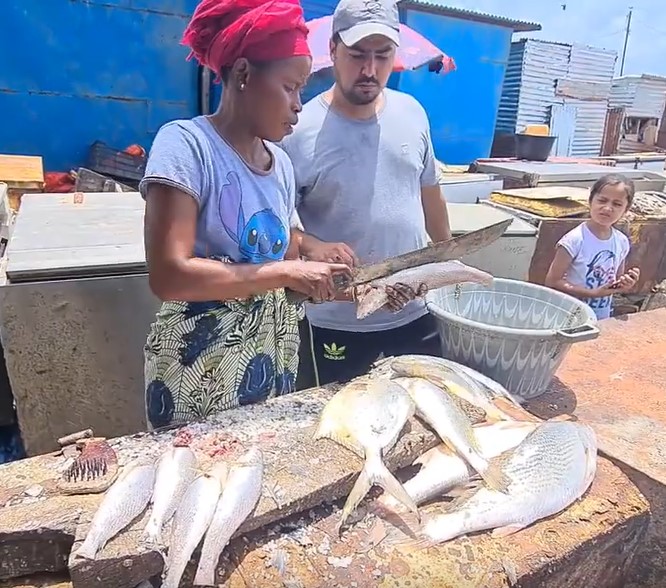 Here you will find the fish market where the locals come to buy their fish.
The best time to visit Tanji is in the morning but visiting in the afternoon allows you to take some nice photographs.
2. HOLY CROCODILE POOL: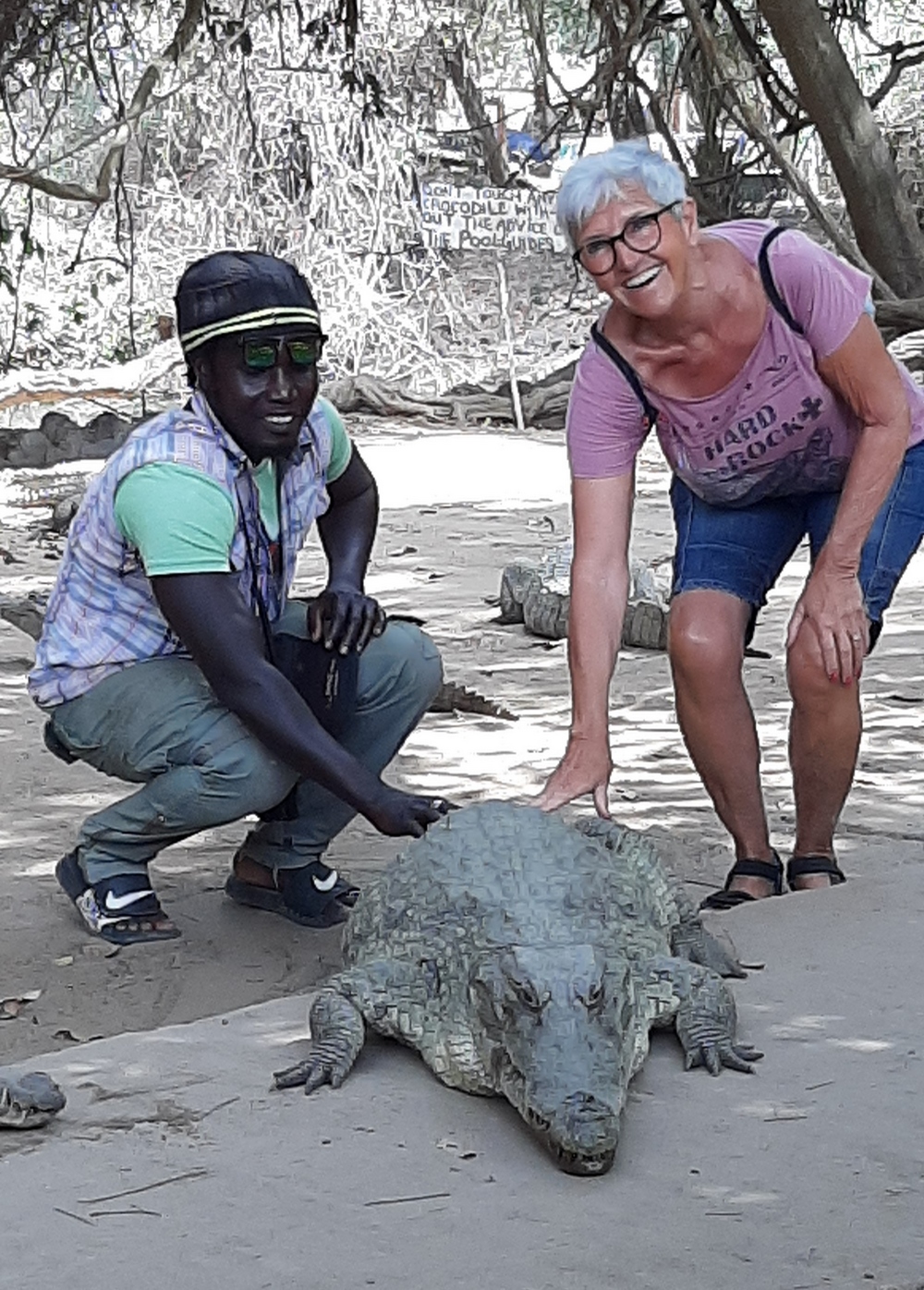 The Kachikally sacred crocodile pool is known by local Gambians for its healing power and as a place where people come to pray for blessings.
About 80 crocodiles live in the pool. They are fed daily and so they are very chilled out and you are free to touch them.
Further you will find a museum of ethnography.
3. LAMIN LODGE:

This is a famous lodge made of mangrove wood house.
From Lamin Lodge you can go to a fishing trip or a bird watching trip or you can also see the WADDENLOOP (THE ELEPHANT TREE) where you can even sit inside the tree trunk.
4. FATHALA PARK: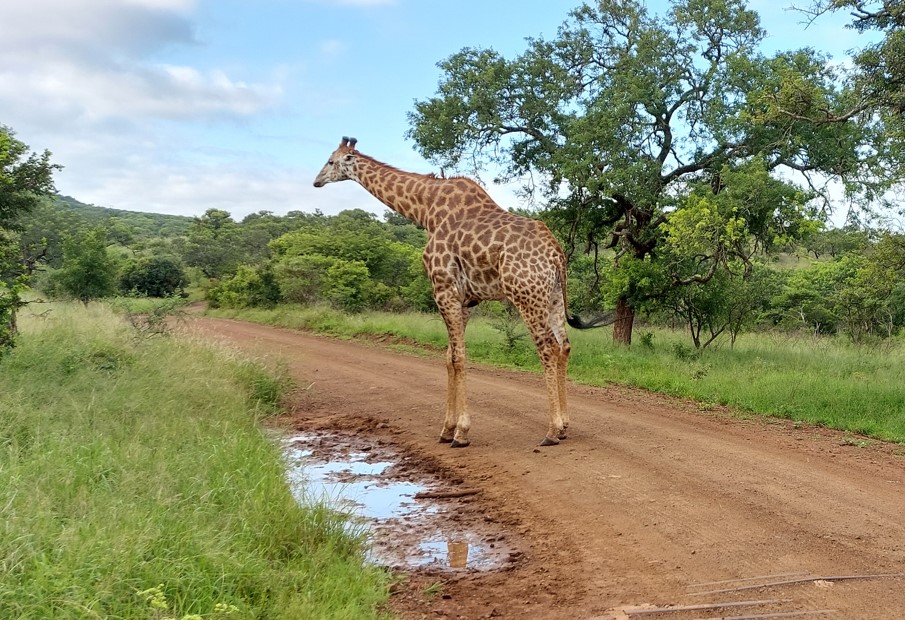 The Fathala Wildlife Reserve is located north of the Gambia and Senegalese border and is easily accessible by ferry and paved road.
This trip will last for a whole day. During the safari it is possible to watch rhinos, giraffes, zebras, antelopes and many others animals.
5. MAKASUTU CULTURAL FOREST: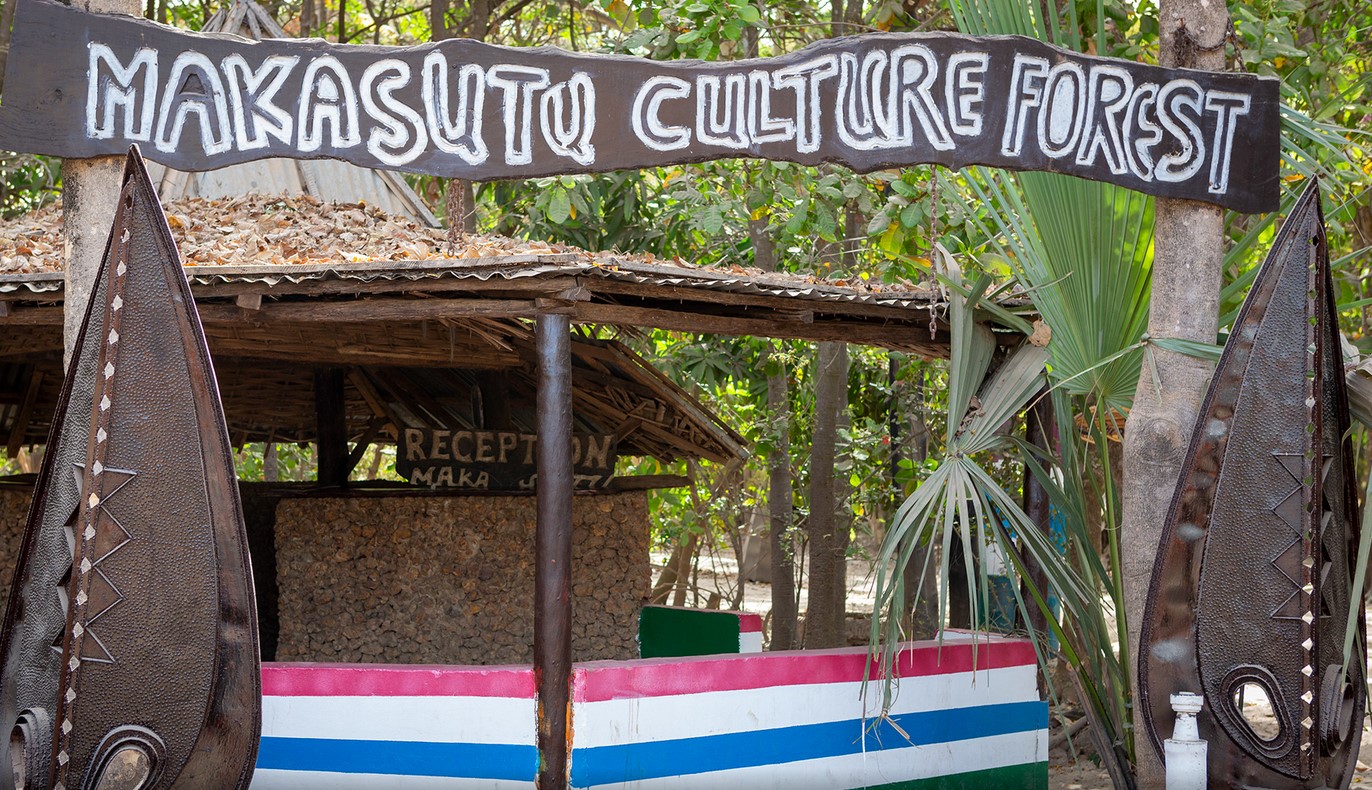 In this splendid ecological forest you can walk for hours and enjoy the nature.
MAKASUTU CULTURAL FOREST is a good example that tourism and environmental protection can go hand in hand.
During your walk you will be amazed in the beautiful colors, the large butterflies which land before your feet and the rich variation of species of tropical birds you can see.
You can learn to climb a palm tree in the way the local people have done for centuries or you can taste "Zum-Zum" (alcoholic palm wine) also known as a jungle juice. Be careful not to drink too much of it!!!
You will also find a lot of baboons in MAKASUTU forest.
A canoe trip through the mangrove bush is recommended, and will take you along mangrove roots and river banks with lots of Crabs and other river creatures.
6. KARTONG REPTILE FARM: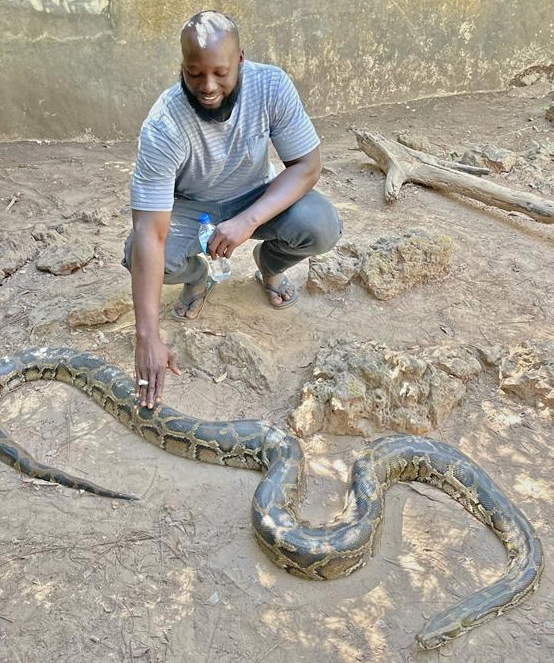 On the south coastal road towards paradise beach lies the reptile farm.
Even if you are not a real hero afraid of snakes and other reptiles, you absolutely must visit this place!
The farm is run by a French together with his Senegalese wife and they live here with their two daughters.
This farm houses several poisonous and constricting snakes, but also chameleons, lizards, turtles, monkeys and vultures. They can be observed from close range and even be held in your hands. And you can visit the Pelicans Island too in KARTONG village also.
7. STORY OF JAMES ISLAND 🏝: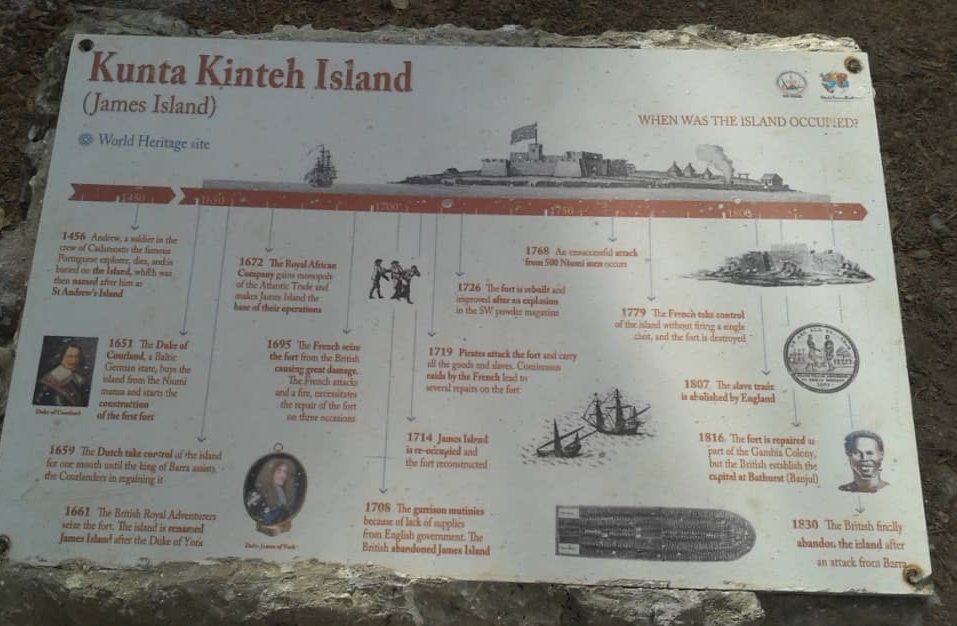 James Island (now known as KUNTA KINTEH* ISLAND) is an UNESCO world heritage site situation in the Gambia river.
The island and fort were first use for the gold and ivory trade, and later the slave trade.
Visiting the island and museum will offer a unique and educational insight into the history of the slave trade in the region.
* Kunta Kinteh, a main character in Alex Haley's novel Roots (originally published in 1976), was, according to the book, shipped into slavery via James Island to Maryland.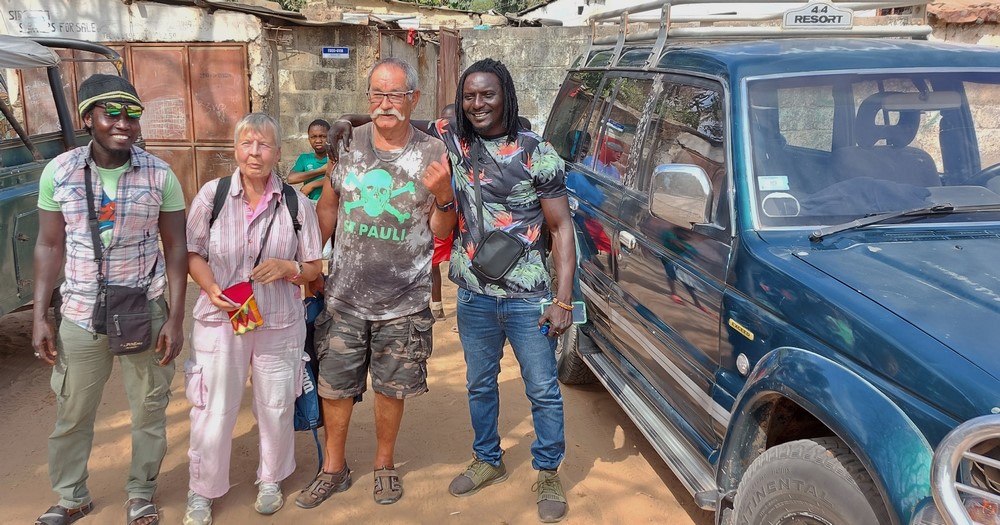 Ziggy's Gambia Tours
Name: Nfamara Badjie
Adress: Brikama Nyambai
City: Banjul
GAMBIA
Phone.: +220 325 1156
E.Mail:
Open: Mo – Su 8:00 am – 8:00 pm